Escort ZW5 Wireless ShifterMax Laser Jammer with Direct Wire
ZW5 is the most advanced defense system against targeting laser guns, including new variable pulse rate guns. ZW5 will not operate on its own. A compatible radar detector* is required to use ZW5.
Your Escort ZW5 Includes:

Escort ZW5 Control Module
Two Wireless Escort Shifter Max Laser Jamming Heads
SmartCord
Control Module
Bridge/Interface Box
Installation & Owners Manual
Escort ZW5 with ShifterMax laser shifters
The Escort ZW5 is the wireless version of Escort's most advanced laser jammer ever, the ZW5/ZR5 and is being positioned to be the most effective and efficient laser jammer on the market. The Escort ZW5 replaces the now discontinued Laser ShifterPro and is designed to combat the most advanced police laser guns being used today by traffic enforcement.
How the Escort ZW5 works
The Escort ZW5 comes equipped with two high performance Shifter Max very small laser transceivers that you mount in the grill area of your car or truck.
Once a police laser threat is detected, their Infrared diodes will light up, jamming the police officers laser gun while also alerting you of the threat with both an audible and visual alert.
While the laser jammer is activated, you will have time to check and adjust your speed accordingly. Once your laser jammer is activated and you have adjusted your speed, it is advisable to deactivate the jammer either manually or automatically through it's software, so the officer can capture your speed (while you're doing the speed limit).
Being wireless, there is no need to drill through your vehicle's firewall, making installation much easier.
Wireless communication between sensors and radar detector provides a simple installation.
Required Hardware
ZW5 will not operate on its own. A compatible radar detector* is required to use ZW5.
*ZW5 is currently compatible with 
MAX 360
, 
MAX 360c
 and 
RedLine EX
. Compatibility with the following detectors will be added at a later date: Passport MAX, MAX 2, 
ESCORT iX
, PASSPORT, X70, X80, and Beltronics GT-7.
Software Upgradable
Unlike Escort's ZR4, you can update your ZW5/ZR5 online using your PC, so your jammer is always up-to-date.
Installation
Typical install time for a do-it-yourself install is about an hour, and you will be guided through the entire process using the enclosed step-by-step instructions.
If you don't feel comfortable doing the install yourself, I would then contact your local Best Buy store that has a 12-volt install department or any other mobile electronics installer.
Installation prices vary by location and the type of vehicle.
Warranty
As an authorized reseller for all Escort products, your Escort ZW5 comes with a 1-year manufacturer's warranty.
Laws
Laser is regulated by the FDA (Food and Drug Administration) and not the FCC. There are currently no federal laws prohibiting the use of this device on a passenger vehicle.
However, there are currently 12 states in the USA that do outlaw the use of laser jamming devices, they are: South Carolina, Nebraska, Minnesota, Utah, California, Oklahoma, Virginia, Colorado, Illinois, Texas, Tennessee and Washington DC.
Therefore, if you do drive in these areas it's advisable to program your device as a receiver only or to automatically shut off once activated.
Ships with Everything You Need
Your Escort ZW5 will arrive at your doorstep with everything you need, including: a comprehensive owner's and installation manual, twin front-mounted Laser ShifterMaxe, panel mounted On/Off Switch, 12-volt Interface with integrated speaker and volume control, modular connections, complete wiring harnesses, and mounting hardware.
Professionally Installed
The ESCORT ZW5 with DirectWire enables a clean, streamlined appearance. We recommend you have your ZW5 professionally installed.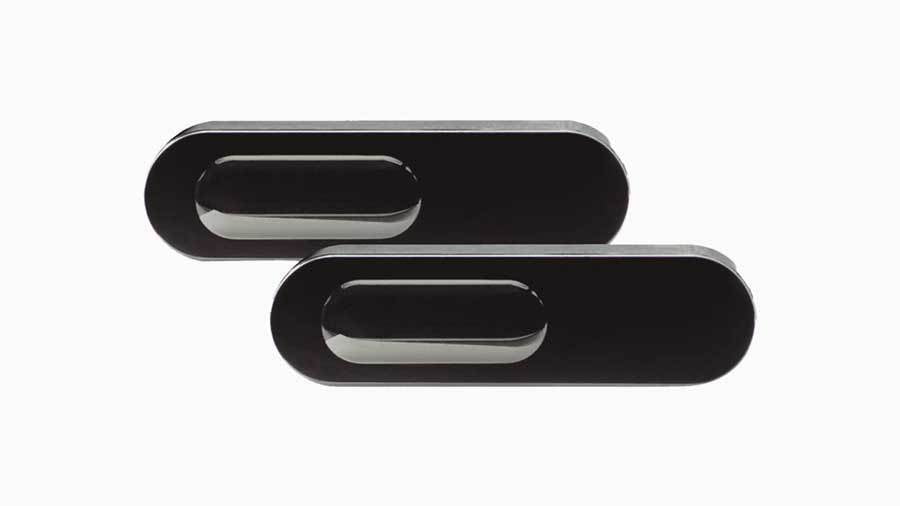 Discreet Installation
Maintain a low profile with the ZW5's covert threat detection and discreet installation.
Unrivaled Laser Protection
ShifterMax® laser shifters can be set to "shift" for maximum protection against all laser threats—including the latest variable pulse rate laser guns.
Convenient Compatibility
The ZR5 is currently compatible with MAX 360c, MAX 360, RedLine EX, and ESCORT iXc.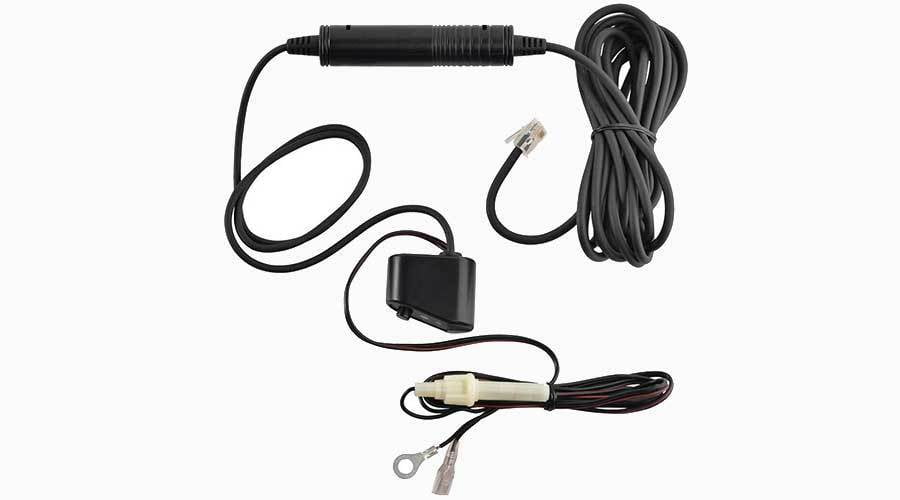 Compatible Detector Required
Compatible with select detectors: ESCORT MAX 360, RedLine EX, or MAX 360c

Optimum Coverage
Sync with two laser ShifterMax sensors for next-level protection.

Ultimate Defense
Designed and built to defend against every laser gun out there.

Simple Installation
Sensors and radar detector communication wirelessly for easy setup.

Completely Discreet
Customize your installation with hidden component for an OEM look.

Web-Ready
Stay informed. Download the most up-to-date threat locations.